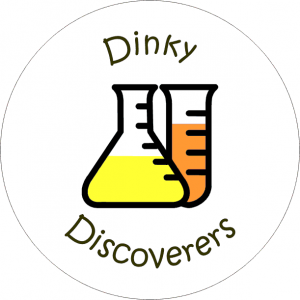 What is it?
A 45-minute STEM class where the children explore, investigate and experiment.
Each class will have a different theme all of which will encourage exploration of the STEM topics; Science, Technology, Engineering and Maths.
This session is 45 minutes and is hosted by Medieval Mayhem. This means that the session fee includes unlimited play in the soft play before and/or after the session!
Children will enjoy two short experiments. Each experiment will encourage your child to be inquisitive, try new things and problem solve. Your child will have their own experiment equipment so that they can lead their own investigation. It's less about watching demonstrations and more about getting hands-on!
Alongside the experiments there will be a further activity which can be accessed at anytime during the class. At Dinky Discoverers we recognise that young children learn in different ways and in their own time and so we encourage the child to take the lead on their own discovery.
Younger siblings can expect to find age appropriate toys/books available. The experiments are not suitable for under 2s.
Click HERE to book your space