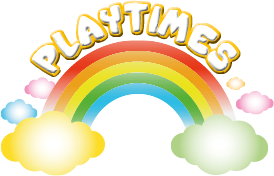 Introducing Playtimes Sensory Classes at Medieval Mayhem.
Playtimes baby and toddler sensory classes 0- 3+ years aim for a relaxing, easy going social atmosphere.
We provide a superb, fun, structured and highly resourced experience for you and your little one to explore textures, sounds, visuals and many more quality learning features through purposeful play!
Class leader Lucy is passionate about advancing early years babies and toddlers + to assist them in their development. Lucy ensures Playtimes sensory classes follow the EYFS (early years foundation stage) learning guidelines. Our sensory classes take place on the upper mezzanine floor at Medieval Mayhem.
During a Playtimes sensory class you can expect: Music and dancing, colourful lights, bubbles, dressing up, fun props, imaginative play, puppets, parachute activities and speaking and listening development techniques.
Plus a 'selfie corner' for you take your own photos of yourself and your child enjoying playtimes!
A different themed activity each week!
Our Baby and Toddler Sensory Classes
When? Monday- Wednesday
Baby Bears Classes (0 – sitting)
Little Bunnies Classes (beginning to crawl – confident walking)
Tiger Cubs Classes (confident walking – 3+ years)
Baby Massage & Sensory Class (6 weeks – sitting)
Pay per session and drop in is available via the website or direct link here
Book a PayG single session at Playtimes
Book a block course (recommended)
Book a block course (best value)
Please see our website to book your place direct. Find the right class for you here on our website
The great soft play is included with your ticket too!